Courses
Note :
PLEASE NOTE THAT THIS COOKING CLASSES IS FOR LADIES ONLY.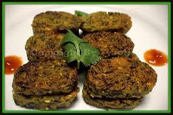 1) Tikhat vadya

This course will cover Pudachi vadi,kothimbir vadi,cabbage vadi,methi vadi etc.

2) fast food spl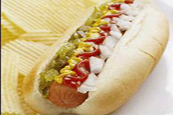 The other new course is fast food spl.which will cover Veg.hotdogs, burgers, frankee, pocket pizza etc. alongwith their sauces &dips.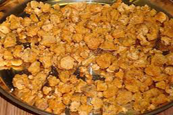 3) Walwane (sundried items)
Walwane (sundried items) is a traditional way of sundrying items like Maharashtrian Sandge, Masala Mirchi, papads of diff varities.

4) Icegola, kulfi & ice cream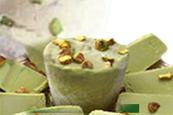 Icegola, kulfi & ice cream batch will cover preparation of everybodys favourite Icegola Varities, Mawa Kulfi,& Icecream.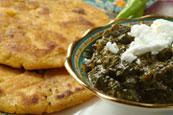 5) Chat-3
Chat-3 will cover Varities of chat like Karachi Chat, Mirchi wada, Varities of pani used in making pani puris, Nagpuri sambar wadi.

6) Parathe Special Part-1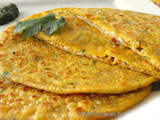 This course will cover varities of parathas like layered, chat, tricolour, & different stuff varities of parathas.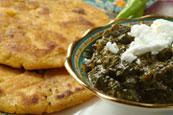 7) PUNJABI DHABA SPECIAL
This course will cover the Punjabi food specialities which are available on a roadside dhaba with their masala style food as Sarson ka saag, Makke ki roti, Baingan bhartha, dal tadka, aaloo matar, chana masala & lassi.

8) DHOKLA SPECIAL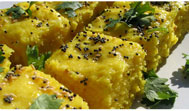 A speciality of Gujrathi snacks & farsan which will cover preparation of traditional white dhoklas, & variations like amiri khaman, nylon dhokla, Chinese sandwich, sev khamni, Green dhokla etc.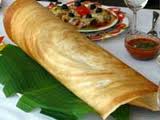 9) Dosa Part-3 (Restaurant style)
Restaurant Dosas Part 2 will cover Appam & Kadla curry (A Kerala Speciality),Davangiri &Sponge Dosa (Karnataka speciality),paper dosa (Available all over south) with their typical accomaniments like Udupi sambar, chutneys, & potato vegetable.

10) Chinese snacks & starters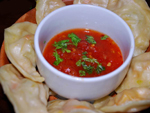 This course will cover the most sought Veg. chinese starters like Wantons. Dry Manchurian, Dragon Rolls & snacks like Chinese Bhel, Samosas with the acompaniments like a sauce & a dip.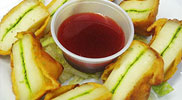 11) Garden Party Snacks
This course will cover snacks like Shahi wada, Roomali Wadi, Paneer pakoda, Bhuna cauliflower etc.

12) Stuffed Vegetables in Microwave Cooking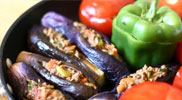 This course will cover preparation of stuffed vegetables in microwave and will have varieties in stuffings and their compatibility to vegetables like potato, onion, bhendi, capsicum, tomato, cauliflower, cabbage.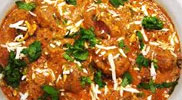 13) Veg.Mughlai
This course will cover subzis with respective masalas like Veg. Gustafa, Bahadurshai Paneer, Nababi Guchhi, Veg. Do Piaza and other mughlai veg subzis.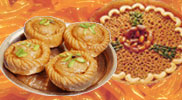 14) Mix Mithai part 2
This course will cover cover traditioal mithai like Makarand, Chandrakala, Gheevar, Jilebi, Badami halva.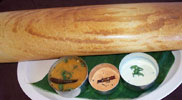 15) Dosa part2 (Restaurant style)
This course will cover preparation of exclusive south Indian restaurant dosas like Set, Neer, Mysore Masala ,& Rawa dosa with set of exclusive chutneys and accomaniments which one gets in a typical south Indian restaurant.
16) Cocktail Party Snacks & starters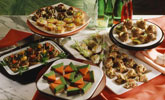 This course will cover the preparation of snacks like Masala groundnut Bhajiya, dals as namkkens a salad & starters like bullet kabab, boti kabab with their accompayings dips & sauces.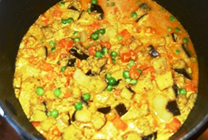 17) Gujarathi Delicacies
This course will cover Gujrathi delicacies like Undhiyo, Dhebras, Handvo, Moong Dhokla & Moong Halwa.

18) Namkeen & Farsan
This will cover preparation of Bhavnagari gathias, Bikaneri sev, Mewadi sev, Dalmot,Mathias, Bombay papdi with accompanying green chillies.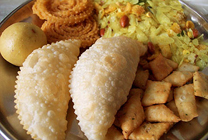 19) Diet Diwali Faral
This will cover diet chivda, chakli, sev, Bakarwadi, & sugarfree ladoos, karanji, anarse.

20) Modak Part - 2
The course content will be varieties of Modaks made out of MAWA.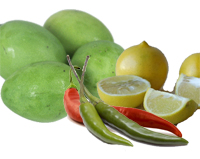 21) Pickles Part-2
Covers various regional pickles made from Raw Mangoes(kairi), lemon, vegetables and will have regional specialities.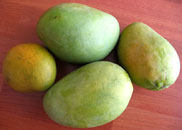 22) Mango Special
This course will cover preparations from raw mangoes and ripe mangoes and will cover traditional pickle variety of a small raw mango (BAL KAIRI), varities of murabbas like sakharamba, gulamba, mango firni, and modern dishes like puddings, mocktails.

23) Cold Coffee
Don't sacrifice your cup of coffee just because the weather is too warm. There are lots of ways to serve up cold coffee.

24) Dosa special
The southindian dosa is loved by one and all. It is served with a variety of chutneys and sambhars. A variety of toppings and fillings are used to make the dosa special.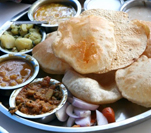 25) Basic Cooking Course
This course is suitable for school/college girls or those leaving for higher studies abroad or for those girls/ladies who has very little knowldege of cooking. Course will cover right from use of pressure cooker and daily will cover one breakfast item, one chutney(dry/wet), one raita or cuchumber, one variety of rice, one variety of chapati, one variety of vegetable (dry/wet) or kadhi/amti/besan, and one sweet dish. Idea is to expose them to basic maharashtrian style cooking.

26) Sharbats
Well,summer is officially here in India. During the entire summer season, you can make a variety of cool thirst-quenching refreshing sharbat almost every day. Come and learn with Ruchira

27) Pizza & Pizza Toppings
Class will cover preparation of Pizza base, salasa, a special masala, making of garlic bread from a normal ready bread and various widely chosen pizza toppings.
-->

28) Italian
Class will cover preparation of Italian style Soup,a Starter, Main Course & the Desert

29) Mexican
Class will cover preparation of Mexican style Soup, Starter, Main Course & the Desert

30) Soups
class will cover 8-10 different types of soups, clear & Healthy, creamy & Nourishing from Indian, chinese & Continental cuisine.

31) Salads
Class will cover 8-10 differnt types of salads creamy and noncreamy with salad dressings, dips from Indian, Chinese, Mediterrian, Far Eastern, and Continental cuisine.

32) Bengali Mithai (Sweets)
Class will cover basic technique of paneer making & preparation of various typical Bengali Mithais.

33) Mix Mithai (Sweets)
A course containing Indian sweets from different regions Mysore pak, Mohanthal, malai khaja, Malai Laddu, Kalajamun, kaju katali

34) Cake Icing & Decorations
Advanced course of two day's & contain preparation of various types of icing and making beautiful designs, flowers and leaves, making landscape

35) Schezwan Special
(Chinese 2)

Class will cover preparation of schezwan sauce and differnt schezwan & chinese dishes starting from soup to main course.

36) Mocktail II
Micky mouse, Sweet princess, Melon melody, Vienna soother, Virgin miami(10 varities)

37) Sankranti(tilgul) Special
Traditional dishes made especially during Sankrant Festival.

38) Amla Special
Amla in a traditional form with various preservation techniques & altogether different and novel recipes to suit different palateslike mocktail, salad, chutney, candy and all time favorite chyvanprash.

39) Cold Pastries & Deserts
mousse, sufale, brwnies, cheesecake, bananarumcake

40) Chat Bhandar II
Chole bhature,dahi bhalla, ragda pattice,aloo tikki and accompanying chutneys
-->

41) Paneer Special
A course comprising of paneer specialities right from starterlike pinwheel to main course. like paratha, tikka pulav, achari paneer and a sweet like panner rosy

42) Kabab & Cutlet Special
Veg. kababs and cutlets made out of leafy vegetables, sprouts, fruits, soya and paneer

43) Eggless cake
(course 2)

Madelines,double chocolate muffins, pineapple upside down, coffe proline, black forest, carrot

44) Cakes with eggs
(course 2)

Lamingtons,upside down current buns, Carraway castles, swiss role, sponge cake, apple cake.

45) Veg Starters
Sheeg Kabab, Harabhara Kabab, Cheezibun, Paneer Chilli Fry, Gobi Lollipop, Corn Bhel, Frankie and accompaning sauses.

46) Mocktails
Mango bloom, Virgin Pinacolada, Sherly Temple, Sunny day, Leechi Haibola (10 varieties).

47) Punjabi Part 1
Palak Paneer, Dal Fry, Malai Kofta, Shahi Kurma, Veg Makhanwala, Mutter Paneer, Dal Tadaka

48) Chocolates
Moulded and coated with different types of centres, Cadbury, Kit Kat, Walnut rum Chocolate, Nut Chocho Clusters,homemade Cadbury like and imported type Chocolates.

49) Chinese Part-1
Veg Munchurian, Veg Fried Rice, American Chopsey, Chilli Paneer, Shanghai Noodles, Spring Rolls.

50) Eggless Cakes and Pastry (course 1)
Mawa Cake, Rich Plum Cake, Black Forest Pastry, Pineapple Pastry, Cream Icing, cakes will be taught on three modes.(gas.o.t.g.& micro oven)
51) Cakes and pastry with eggs (course 1)
Sponge Cake, Black Forest Pastry, Pineapple Pastry, Fruit Cake, Rich Plum Cake,Cream Icing, Cakes will be taught on three modesi.e.on gas,O.T.G.,micro

52) Icecream
Icecream will be taught with one natural and two synthetic base and will cover following varities.

53) Punjabi(course 2)
Veg Kolhapuri, Veg Kadhai, Veg Pasanda, Paneer Tikka Masala, Veg Jal Frezi, Veg Afghani, Shahi Coliflower.

54) Chaat Bhandar - 1
SevPuri, BhelPuri, Panipuri, Samosa, Kachori, Khastapuri, Pav Bhaji with accompanying Chutnies

55)Chaat Bhandar - 2
Chole Batture, Ragda Pattis, Cutlets, Aloo Tikki, Fruit Chaat, Dhahiballa with accompanying Chutnies.

56) Instant Mixes
This course will cover preparation of dry mixes and actual products to be made out of the dry mixes like Idlies , Uttapa, Appam, Dosa, Zatpat spongy tasty Dhokla, Medu Vada, Kheer Mix, Instant Coffee Mix, Dahi Vada Mix.

57) Pickles
This course will cover preparation of masalas for various pickles and technique to preserve the pickle.following varities will be taught. Mirchi, Raw Mango, Lemon, Vegetables, (Bhokar, Awala, Carrot, Turmeric whichever is available ) Methamba.

58) Masalas
Milk Masala, Pani Puri Masala, Pav Bhaji Masala, Kacchi Dabeli Masala, Rassam, Chole Masala, Kashmiri Garam Masala, Sunday Masala, Sambar Masala, Goda Masala, Kolhapuri Masala

59) Veg Biryani
Hydrabadi Traditional Biryani, Kababi Biryani, Paneer Biryani, Vegetable Biryani, Mirchi Ka Salan, accompaning chutnies and raita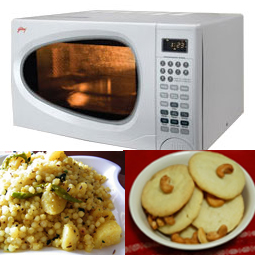 60) Microwave cooking
This course will cover functional aspects of microwave and their application to various receipes and is of basic type by which a novice can learn making of various dishes from the most simple to relatively complex wherein receipes will be taught to suit each and every function of microwave cooking. Onion / kanda Poha, Sabudana Kichhdi, Veg Pulav, Hariyali Paneer Tikka, Shahi Gobi Mutter, Cake, Bason Ladoo, nankhatai

61) Mouth Freshners
Madrasi Supari, Bikaneri Sop, Prince Supari, Kesar Ratna Supari, Raje Shahi badisonf , Hitkar Supari, Instant Paan, Tip Top supari, Masala Supari, Kesar Supari

62) Roti, Paratha ,nan
Rotis will be taught on domestic gas. Roti(misi,,roomali) Naan,(garlic,pudina) Laccha Paratha, Mix Veg Paratha, Cheese Paratha, Paneer Paratha, Soya Stuffed, Corn Paratha etc...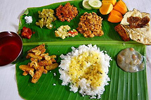 63) Maharashtrian - 1
This course will cover a typical naivedyam thali in a maharashtian style with the right placement of each and every product and will have following dishes. Puranpoli Dal, Mirchi Panchamrut, Masala Bhaat, Gawhachi kheer, Katachi Amti, patal bhaji.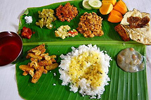 64) Maharashtrian - 2
This course will cover a typical villege style food from maharashtra and will cover following dishes. Zhunka-bhakar, Stuffed Brinjal, Mirchi Thecha, Muddha Bhaji, Aluvadi. Nakarde and Dhapate.

65) Modak
Modak is offered to Lord Ganesha and traditionally Ukadiche(steamed) and fried modaks are offered.This course will cover the preparation of both types with three coverings and ten types of differnt fillings and a variation to this will be shown as baked modaks.

66) Ladoos
This course will cover preparation of differnt types of laddoos and will be of following varities. Radhavallabh, Shrivardhan, Raghavdas, Dilkush, Poheladoo, Moong Ladoo, Paushtik Ladoo, Rava Basen.

67) Godachya vadya
This course will cover preparation of differnt types Vadya made out of dry/fresh fruits, vegetables and will have following varieties. Amrut Vadi, Sakharparyachi vadi, Coconut vadi, Corn Vadi, Zatpat Vadi.Tomato wadi etc

68) Preservatives
This course will cover preparation and preservation of sauce,jam,and sarbats and will cover following Tomato Sauce, Green Chilli Sauce, Red Chilli Sauce, 3 Varieties of sharbats, Jam. jelly.

69) Food during Fast day (Upvaseche)
This course is developed so as to have varities during long fasting days and variations have been worked out only with normaly used products during fast. Masala Aloo Bhajiya, Aloo Chips, Baked Aloo, Sweet potato Rolls, Mawa Rolls, Namkeen and Sweet Kachori, and accomanying 2 - 3 Chutneys.

70) Diwali Faral
This course is of two days and cover preparation of sweets and namkins typicaly made during diwali festival like Anarse, Karanji, Chirote,shankarpali, Sev, Chivda, Bhakarvadi, Chakli, badampuri.

71) Kolhapuri special
Kolhapuri cuisine is known for its typical spicy and nonvegeterian food.This course is developed for vegeterians who can have veg products with that typical masalas and aromas of kolhapuri style. Spicy Pav Missal, kut Vada, Veg red and white gravy(Tambada rassa ,Pandhra Rassa) with dry vegetable, Onion Garlic Chutney.

72) Pulav special
This course will cover preparation of 6-7 types of party pulavs like Hariyali pulav.paneer pulav, kashmiri pulav, tricoloured pulav, methi pulav, soya pulav, Tawa pulav.

73) Dal special
This course will cover preparation of 6-7 types of party dals like hariyali dal,dal keema & dal gosht (vegeterian version), dal makhni, nababi dal, dal maharani, dal motimahal,

74) Kids tiffin
This course has been specially developed for school going kids ,The dishes are made from sprouts, leafy vegetables,healthy and nutritious products.

75) Leafy vegetables special
This course is prepared in view of a special requirement wherein various leafy vegetables are prepared so as to cater the day to day requirement without use of much of spices or masalas and seasonal vegetables will be included.